Creating a new look for your home? Let Coolum Tile & Stone Studio help you choose the right flooring.
Vinyl plank floors and hybrid flooring are great options if you're looking to add warmth and style to your building or renovation project with an elegant timber-look floor.
Both are durable and versatile, and both can hold their own in wet areas like bathrooms, kitchens and laundries. They're also both cost-effective options if you want the look of a solid timber floor but need something that can handle high foot traffic and enthusiastic playtime (hello parents and pet owners).
Vinyl plank flooring and hybrid planks come in a great range of colours and designs. The hardest part is deciding which one to use. But that's where Coolum Tile & Stone Studio can help.
We've chosen only quality manufacturers so you can be sure you are getting the best product with a great range of colours, whether you choose vinyl plank flooring or hybrid planks.
Hybrid planks are the latest flooring innovation, combining the look and feel of natural timber with all the best technical attributes of laminate and luxury vinyl planks.
Hybrid planks offer an authentic timber look for a fraction of the price and come in a great range of colours and styles. On the practical side, hybrid planks are extremely hard-wearing and are a more heavy-duty option than vinyl planks.
Like vinyl planks, hybrid planks are a great choice throughout the home, the office or retail space. A bonus on the install side is their click-lock system means adhesives aren't needed for laying, which means they can be easier and quicker to install.
Often called a 'floating floor', hybrid planks have a click-lock system that means they can be laid directly over a subfloor without the need for adhesives, saving time and money.
Need help deciding between vinyl plank flooring and hybrid planks?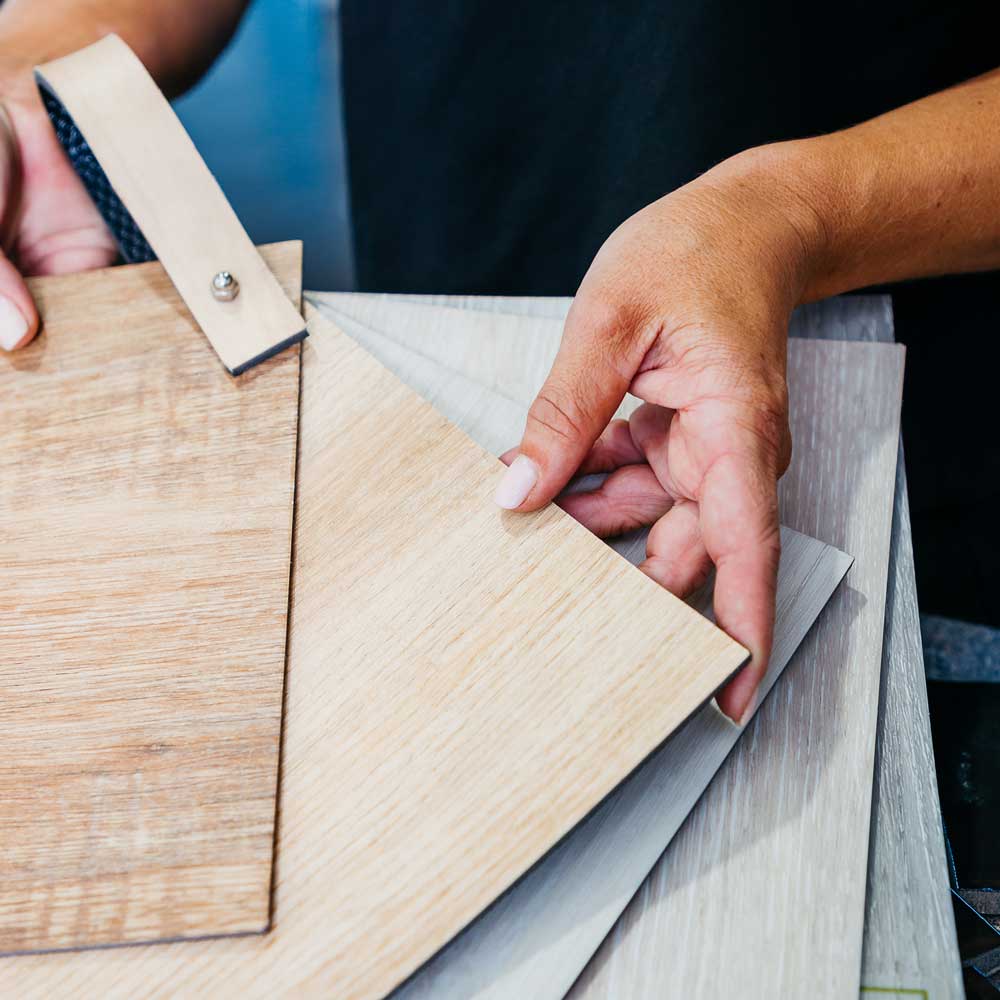 Book a design consultation

8/17 Focal Avenue, Coolum Beach QLD 4573
Tiles, stone, bathroom products, flooring and wallpaper.